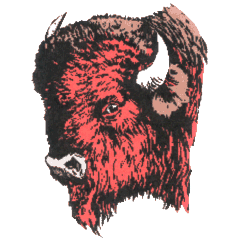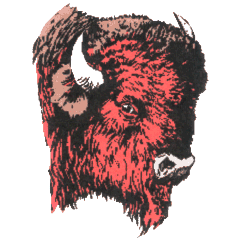 clearfieldreunions.com
Clearfield, PA
For about fifteen years from the mid 1970's to the late 1980's an annual excursion for a certain group of
Clearfielders was the "Indy Trip" - the Indianapolis 500. I've never gotten much traction for my theory
that it's called that because it's located "500" miles from Clearfield but I do take satisfaction that in
checking on google maps we see that by taking what was our preferred route it is actually 491 miles !
Close enough! See map.

And, before we go further, I'll point out that the "500" is not run in Indianapolis but specifically in the
nearby western suburb of, no surprise, "Speedway, Indiana."

The Indianapolis Motor Speedway is located right in the middle of the town of Speedway at the interesection
of West 16th Street / Crawfordsviile Road and Georgetown Road. While the race itself of course takes place on
the track on Sunday morning, the pre-race "action" happened Friday and Saturday on Crawfordsville Road.
Think Spring Break. And that's all I'd better say.

In order to arrive in "Indy" in time for the fun stuff and to establish "headquarters" on Crawfordsville Rd.
normally meant leaving here Thursday night with an ETA of mid Friday morning. Upon arrival I don't
recall that we necessarily worried about any of that "it's five o'clock somewhere" nonsense either.

The very first time that I made the trip was in 1977 and we were lucky enough that one of the crew was
able to borrow his dad's GMC "Eleganza" Motorhome. Really, it was way too fancy for such a tribe and
was too big to fit comfotably into the prime real estate out along the road anyway.



It looked like this and it sure was nice. >




But, most years it was just several car or station-wagon loads of us. One of the pictures below shows the
Sub Shop's old Dodge van, and sometimes we'd rent a lesser motorhome than the one above. Funny that
the motorhome that someone would actually rent to such a gang didn't always turn out to be the best,
most dependable unit in their fleet. When we'd caravan a few cars the sleeping arrangements were
not especially well thought out and personal hygiene was pretty much an afterthought as well.
The local American Legion Post (Speedway Post #500 - go figure) on Georgetown Road did offer nice
breakfasts and showers but we were never organized enough to get to breakfast on time and the line for
the showers was always too long. I do remember that the Legion bar was a friendly place, nicely
air-conditioned too, and had a tile floor in an appropriate black and white checkered flag pattern.

Today the "500" provides Press Passes to actual reporters from real news outlets. They have to be picked
up at the will-call window at the track with a photo ID showing that you're the bona-fide reporter
that you say you are and so-on; typical of any such operation today. Back then the Speedway would just
mail free tickets to any paper that requested them. And our local sports editor would talk to his friends at
other nearby papers and they'd send him their tickets that they of course weren't going to use and by the
time we were ready to head out we'd have plenty of seats. And when we'd set up camp alongside the road
we'd have enough for our whole crew and probably a few to trade or to sell.

That 1977 race was memorable in that A.J. Foyt became the first and for ten years the only four-time winner
(In 1987 Al Unser, Sr. and Rick Mears in 1991 joined the list) and professional sports car racer Janet Guthrie
was the first female driver to qualify and race in the "500."
Indy "500" Trips, 1970's & 80's ~
www.clearfieldreunions.com149.56.187.129
ypmhqrv ~6g!dJ.]L)G_
Click any picture to enlarge



"Spin and Win" >
Interview >
1986 ~ The race was scheduled for May 25 but that day was a rain-out as was the following day.
We made the trip but sat around in the mud for a couple days before giving up and returning home. I had
the foresight to program my VCR to record the race and so somewhere I still have a tape of Jim McKay
telling us for four hours that it was still raining. The following weekend was my birthday and friends
had planned a surprise party. About mid week they relented and divulged the upcoming surprise to be
sure I wasn't going to head back to Indiana.
Back at the Speedway Bobby Rahal won in his 5th start on the 75th Anniversary of the first race,
the first time the entire 500 miles was completed in under three hours and the first time that ABC
televised "flag-to-flag" coverage.

In 1987 Al Unser, Sr. won for his fourth and final time. He had shown up at the track in early May without
a ride and no sponsorship, watching the proceedings of the first week from trackside. Penske regular Danny
Ongais suffered a concussion in a practice accident so the team needed another driver but didn't have a
car available since Ongais' wreck had destroyed that car. Except . . . . In a Reading PA ( Penske HQ )
hotel lobby there was a display car, a year old March chassis which was hustled to Indy and made ready
for Unser who used it to get that 4th victory.

Unser was hired full time by Penske for 1988 and shared the front row with teammates Mears & Sullivan.
Mears, starting from the pole and like all the Penske team being powered by the Chevy-Ilmor V-8 for their
third year, won for his third time. Penske cars had led for 192 of the 200 laps of the race and the win was
the first of six consecutive wins by the Chevy-Ilmor V-8.
It was also my final trip to Indy, while some of the guys made one more trek in 1989.

After the previous year's dominance, in 1989 Penkse cars were once again on the pole (Mears) and second
spot (Unser) with Patrick Racing's Emerson Fittipaldi on the outside. Penske's third driver, Sullivan, started
in 26th spot having suffered a broken arm in a practice crash. Uncharacteristically, none of the Penske team
cars led a single lap nor completed the 500 miles. Fittipaldi, ironically, running a Penske PC-18 chassis, led
158 laps on way to his first win but not without some drama. During a caution on lap 181 Al Unser, Jr.
caught up to Emo and took the lead on lap 196 - only four to go. On lap 199 Fittipaldi made his move to
retake the lead, dove under Al Jr. in turn three, the two cars touched and Unser spun off into the wall while
Fittipaldi followed the pace car around to take the flag. Unser was credited with 2nd place.
< Mud


Party >



Which would
you choose ?

So, that's it, a few miscellaneous memories of our years at Indy with lots of details borrowed from
Wikipedia. The 2017 race is now in the books and while watching on the TV is nothing like being
there, I can't say that I miss not sleeping in my own bed or going three days without a shower and exist-
ing on White Castle Hamburgers and Church's Chicken. Looking at the map it doesn't seem that either
Church's or the "sliders" emporium is there anymore anyhoo. Just like everywhere, it looks like new homes
have encroached ever closer to Speedway Post 500 and the Speedway itself.

Thirty-Three cars once again took the field, led to the line by a Corvette Pace Car, the 28th time a Chevy was
assigned that duty. An even half of those have been Corvettes.

Of the race cars, 15 were Chevy powered, 18 by Honda. One of the Penske Chevys was driven by Helio
Castroneves, the only three-time winner in the field; the only 3-timer still active in the sport. And so the only
driver who could have beeen added to the list of 4-Time winners. It was not the day for Helio's fourth win,
however, finishing second to Takuma Sato by a mere .2011 seconds. Next year.



Here are the final laps of the 2017 Race ~




and some trip pictures courtesy of Jack Woolridge, I'm pretty sure from 1986 ~
I'm not sure what Princess Diana was doing there.
.
5-30-2017
On the Friday before race day there is no track activity, offering the drivers a chance to relax if they can and it
gives the mechanics unhassled time to attend to last minute concerns. Track owner Tony Hulman would also
take this time to show "VIPs" through the garage area known as "Gasoline Alley" to show a real behind the scenes and upclose look at the cars and crews. And the entourage of dignitaries was just big enough that
nobody noticed a pair of unkempt stragglers following behind. It was truly a last chance opportunity; the old
"Gasoline Alley" garages were torn down ( and, incidentally Mr. Hulman died ) shortly after the '77 event.
The old garages were replaced by modern ones with none of the mystique of their predecessors. It also seems
that none of Mr. Hulman's succesors have his mystique either, especially grandson Tony George who nearly
ran the operation into the ground during his now thankfully ex-tenure.

Something else that I recall was that on the very hot Sunday race day, despite Mr. Hulman being the
largest Coca-Cola bottler in the state of Indiana, the concession stands ran out of Coke! And ice.
And that sort of led to . . . .

1978 ~ The "Ice Trip" ~ In response to the unavailability of ice ( to keep our "Coca-Cola" cold ) for sale at
the track or nearby, several of the travelers got the inspiration to take plenty with them in 1978. Plenty.
They - I wasn't along for this journey, darn it - decided to buy a load of ice, rent a freezer equipped tractor-
trailer complete with driver and become entreprenuers. The temperature that weekend was around 90 and
sales were brisk with the fellas pretty much selling out of their bagged cubes but ended up being stuck with
a lot of the block ice and so roughly broke even. I did have a picture somewhere of the "Clearfield Cheese"
trailer with the guys and their hand-lettered promotional sign: "if you're hot as hell, our ice is swell."
I'll try to find it. It was also Al Unser, Sr's third win.

1979 was Rick Mears' first win and the first by a driver born after WWII. 1980 ~ Johnny Rutherford's 3rd win.
In 1981 Bobby Unser took the checker but due to a pit lane infraction was dropped the following morning to
2nd and Mario Andretti declared the winner. Legal wrangling continued until October 9th when Unser's win
was reinstated. Mario would come close several more times but his only win remained the one in 1969.

1982 ~ For the first and only time in Indy history, a trio of brothers qualified for the same race. Don , Bill and
Dale Whittington all made the field, with Don finishing 6th. A.J. Foyt's 25th career "500" start.
Gordon Johncock won for the 2nd time, by a margin of only 16/100 of a second over runner-up Rick Mears,
the closest "500" until that time, with only 8 of the 33 entrants still racing.

1985 ~ On lap 120, Danny Sullivan took the lead from Mario Andretti in turn 1 but almost immediately
spun his car 360 degrees right in front of Mario who managed to avoid the spinning #5 while Danny was
somehow able to keep from striking the wall. Danny was lucky to regain his car's composure and continue
in 2nd place to Mario. (Sullivan later said it was "50/50 skill and dumb luck.") The yellow flag was
deployed and both made pit stops for tires and fuel. Twenty laps later, on 140, Sullivan tried the same
maneuver in nearly the same spot, this time successfully, and went on to win his only "500" in his 3rd try.

any Video can be viewed full-screen
by clicking the box in lower right

Bonus Track ~ Jim Nabors'
"Back Home Again In Indiana"
any Video can be viewed full-screen
by clicking the box in lower right
While going through various versions of this
on YouTube I must have watched ten of them.
Teared-up everytime.