11-30-16






.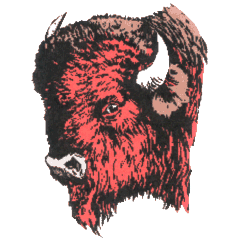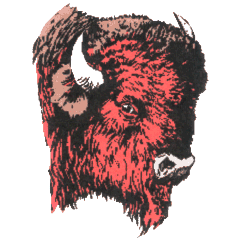 clearfieldreunions.com
Clearfield, PA
For years after Woodstock it seemed that any time that more than a dozen folks got
together outside and listened to music it tended to be classified a "rock festival." And
it was no different around here as what would have previously been just a "party"
morphed into a "rock festival." Certainly the primary one in our area was "Turkey Hill."

Held on the Sunday before Labor Day, the festivals carried on from 1970 through 1975
at a camp in Knox Township generously provided by the late Terence O'Donnell.

Really I don't recall that 1970 was an actual "Turkey Hill Rock Festival" but just a
loose gathering of friends listening to some tunes and drinking some beer. But, for sure,
1971 was billed as and advertised as a "Rock Festival" with about ten bands and that's
when the community got "involved." They got involved by seeking a court ruling to
keep it from happening - they didn't want a bunch of durned Hippies invading.

I don't think Clearfield County really had any bona fide hippies around then and as
far as outside invaders we did have some friends from State College who came to enjoy
the day with us. But Woodstock had happened in 1969, the movie had appeared in
1970 and by then anything that smacked of a "rock festival" was enough to spur the
negative connotations, deserved or not. It wasn't just here at home that folks were
taking legal action to stop the madness. The same weekend in 1971 that we had
planned for ours there was a group in Butler County organizing one at their
county fairgrounds and they were also enjoined. While the one in Butler ended up
quashed, we had some good attorneys here working on our side pro-bono and
the court allowed ours to go on as scheduled. Reporting on the two court
cases, The Pittsburgh Post-Gazette's headline proclaimed ~

"Rock Festivals - Butler "No-No", Clearfield "Go-Go"

We did make some concessions to the concerned citizens; we had to rent a
sufficient number of Porta-Potties and we had to hire some extra "security"- some
Lawrence Township Fire Policemen who seemed to have as much fun as anyone else.
In the six years of festivals I don't remember so much as a fist fight.

After 1971, while we still called it a Rock Festival and still had bands, things kind of
reverted to the lower key type of party as in 1970 and there were no more legal squabbles.
Even some of the folks from the surrounding villages who had been against us in 1971
showed up to see what all the fuss was about and were welcomed into the fold.
Peace had returned to the hilltop.

In the pictures below some of the folks are wearing "Turkey Hill #3" T-Shirts,
but I'm not sure if they refers to the third "party" or the third actual billed
"Rock Festival" but either way these would be from about 1972 or 1973.

All pictures graciously provided by Jack Woolridge and are most appreciated.
Turkey Hill Rock Festival, 1970's ~
www.clearfieldreunions.com149.56.187.129
ypmhqrv ~6g!dJ.]L)G_
Just a couple of meaningless observations ~
The little boy in front of the barbeque pit in the second row of
pictures must be close to 50 now! Where have the years gone?

I spied at least two VW buses in the pictures, musta been
some "hippies" there.

Everyone seems to be drinking Blue Ribbon, none of that "Lite"
stuff back then.
Click any picture to enlarge