clearfieldreunions.com is neither affiliated with nor endorsed
by the Clearfield Area School District


clearfieldreunions.com
The Progress Special Edition, November 1956
Clearfield, PA
5-30-14




.
---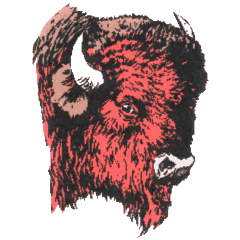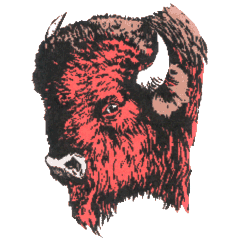 When the Mill Road School was formally dedicated in November 1956, The Progress published a Special
Edition covering all aspects of the new building. We have scanned and reproduced that Edition here.
Because it was printed in the standard size format that the paper still uses today and our scanner is
smaller than that, each page of the paper is represented in two separate pictures.
Each half-page can be enlarged for easier reading by just clicking on them.
Gee, if someone out there just had a large format scanner . . . hint, hint.

The original copy of this piece of history was generously loaned to us by Bryan Lytle and we're much in
his debt. Some of the pages are scanned a little bit "crooked" but the document is so fragile I didn't
want to chance handling it any more than I had to.










Page #


1



























2


























3


























4



























5


























6


























7


























8



























9


























10


























11



























12


























13


























14



























15


























16
























17





























18


























19


























20



























21


























22



























23

























24
You may also want to
look at the booklet that the CASD published for the occasion - HERE
74.209.213.5
ypmhqrv , ~6g!dJ.]L)G_
Go HERE to read more about some of the advertisers in
this tabloid.
( Opens in new tab. )
Advertiser page locations ~

A & P Markets (18)
Dorse Albert Motors (21)
American Legion (20)
Anderson Insurance (7)
Ash Hat Co. (21)
Aughenbaugh Coal (2)
Clyde N. Bartley Insurance (4)
Beckwith Machinery (20)
Belfast Coal Co. (14)
Best Jewelers (6)
Bloom Insurance (9)
Bloom's Pharmacy (13)
Bob's Army & Navy (8)
Bradford Coal (13)
Brody's (24)
Foster S. Brown Garage (20)
Henry J. Brown (14)
Brown's Boot Shops (7)
Buck's Tavern/Rainbow Room(20)
Frank Bumgarner Oil (7)
P.M. Burns Farm Equipment (6)
Joseph Castagnolo Tailor (9)
Harry Circolo Tailor (8)
City Auto Sales (12)
Clearfield Cheese (5)
Clearfield County Motor Club (9)
Clearfield Dairy (13)
Clearfield Diner (10)
Clearfield Door Sales (23)
Clearfield Electric Cooperative (24)
Clearfield Equipment (6)
Clearfield Insurance (7)
Clearfield Oil & Gas (7)
Clearfield Recapping (10)
Clearfield Sporting Goods (16)
Clearfield Trust Co. (13)
Clearfield Wholesale Paper (10)
Cleaver's/Stevens' AG Mkts (14)
Collins Florist (14)
Commercial Printing (9)
County National Bank (4)
John R. Crago Oil (23)
Curtiss-Wright Corporation (17)
Daisher GMC (9)
Davidson's Men's Store (13)
Demmer & Schenck Kitchen Equ.(8)
Dimeling & Schrot Insurance (14)
Dotts Motor Company (11)
Du Bois Coal Mining (11)
Dufton Hardware (8)
John K. Dufton Bldg. Supply (16)
F.O. Eagles (8)
I.C. Edmunds & Sons (15)
Electric Supply (8)
B.P.O. Elks (12)
Fullington Auto Bus (17)
Gable's (14)
The Gift Box (23)
Harbison-Walker Refractories (19)
Holden's Paint Store (9)
Howe's Jewelry Store (11)
Iddings Service Station (14)
Johnson Machine Co. (20)
Jury's Service Station (9)
Killion Motors (24)
Krebs Bros. Transfer (18)
Kurtz Bros. (2)
Kurtz Stationery (13)
Laclede-Christy (12)
Leavy's Funeral Home (6)
Leitzinger's (5)
Lytle's Insurance (14)
McCarls Plumbing (4)
Harry E. Mann Typewriters (15)
Mann's Atlantic Service (10)
Mann's Esso (8)
Marlene's Dress Shop (9)
Miller Dairy (4)
L.O.O. Moose (21)
Moyer Bros. Contractors (3)
G.C. Murphy (18)
Natoli's Restaurant (2)
T.J. Norris Dry Cleaning (10)
O'Brien's Jewelry (16)
Overhead Door Co. (21)
Owens Servicenter (13)
Penn Furniture (5)
Penbrook Contracting (18)
Penney's (10)
Pennsylvania Electric (16)
E.L. Peterson Motor Repair (15)
Playco Sales (7)
Point Service Station (10)
Portage Cleaners (23)
Prave's (21)
Public Market (11)
R & R Store (10)
J.S. Raub Shoe Store (16)
Reesman's Esso (14)
Rhone Motor Co. (18)
Arthur & Cecil Rishel Contr. (20)
Ritz-Lyric-Roxy Theaters (15)
Riverside Motel (14)
Robinson's Men's Shop (5)
Drs. Rubinstein & Kempner (24)
Sayers Clover Farm Store (20)
Sears Roebuck (18)
Sherwin-Williams (15)
Ed. L. Shirey Lumber (15)
Shuck Hotels (23)
Shugarts Shoes (15)
Shull Studio (17)
S.O.I. Lodge #189 (13)
Singer Sewing Center (8)
Smith's Camera Shop (15)
Max F. Smith Dry Cleaning (23)
Sterling Roofing Co. (21)
M. Guy Stewart Lincoln-Mercury (15)
Strattan Motor Co. (22)
Straw Bros. Monuments (11)
Swift & Brown (4)
Thompson & Buck (20)
Undercoffer Florist (20)
VFW 1785 (14)
Waroquier Coal Co. (23)
Western Auto (8)
West Side Distributing (23)
Williamsgrove Clay Products (11)
Windmill Tavern (12)
Winkler Candy Co. (21)
F.W. Wise Gas Co. (24)
Wolf Furniture (22)
Woody's Service Station (10)
Woolridge Coal Co. (12)
H.R. Woolridge Insurance (23)
Workman's Mfg. (12)
Young Men's Shop (23)